Leandro Rodriguez Fine Art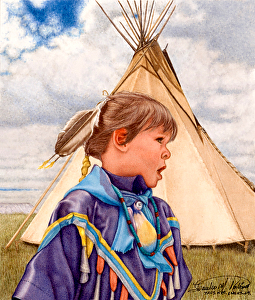 "Cheyenne"
Welcome to our website. I invite you to look at any and all of our unique, hand made fine arts, pottery, sculpture and more. Plus we are now featuring our artists images on gift items of tiles, t-shirts, mugs, and greeting cards.

I am pleased to announce that ee are adding a new page featuring my portrait commissions. In the coming days we will be adding more images of my work. Above is my latest watercolor painting called. "Cheyenne."

Feel free to call or contact me as we share our appreciation of the art here at the gallery.

Thank you,
Leandro M. Rodriguez.
Acuarelas Studio Gallery
125 North Taos Plaza
575-751-7263
email: leandromr@acuarelassg.com